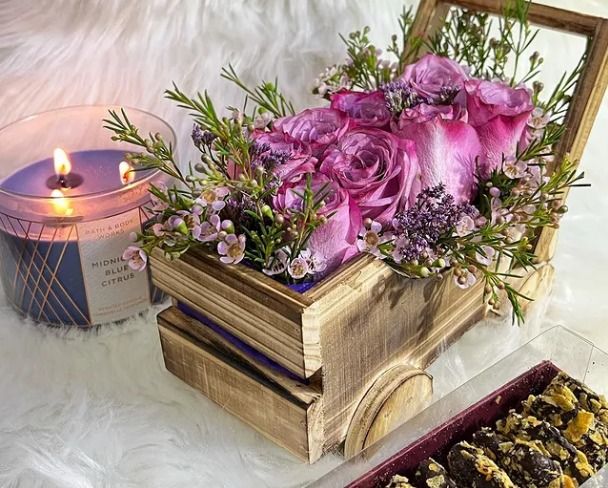 Eid Mubarak! After a month of fasting during Ramzaan, Eid is celebrated as an end to the month-long sunset fasting. Eid is celebrated with zest and fervor all around the country. The best part about Eid is the delectable dishes from Nalli Nihari, Kebabs, Kheema, Phirni, Sevaiya and so much more to the dressing up, celebration, and the gifts. Eidi is given in the form of money as presents to everyone on the big day. Everyone loves gifts but this Eid, let's put a little thought and make our gifts more meaningful. Here are a few gift options for you to make gifting easy yet meaningful this Eid.
1) Home Decor
View this post on Instagram
Home Decor pieces are timeless, classic and the perfect gift for Eid. You can never stop splurging on interior decor items. Designer cushions, lamps, scented candles, vases, precious showpiece articles like their favorite footballer, the club they support, a race car, a laughing buddha for good luck and so much more. You can never have too many home decor articles. These pieces hold a special value and find a place not only in the person's heart but also in their homes.
2) Skincare
View this post on Instagram
Self Care is paramount. During festivals, there's so much happening and we often forget to take care of ourselves. Gifting someone self-care products allows them to take time out for themselves. Curate a special hamper with face and hair masks, scrubs, body mists, lotions, serums, and essential oils, there's so much more!
3) Food Hampers
View this post on Instagram
Food is the best gift, especially during the festivals. You can curate a package with sweets, savory snacks, nuts, dry fruits, juices, cakes, and charcuteries boards. You can also make a hamper with healthy snacks which include makhana, veggie chips, hummus, dips, nut butter, and protein bars, the list is endless.
4) Staycation
View this post on Instagram
Staycations are beautiful and relaxing. Gift your loved ones a staycation at a hotel in town or a small trip to a hill station to unwind. Valued time with your loved ones is a priceless gift and giving someone something so thoughtful is amazing and gives them a whole lot of memories that they owe to you.
5) Luxury Items
View this post on Instagram
Luxury Items include small brooches, scarves, belts, jewelry, bags, literally anything and everything under the sun. Small precious gifts hold so much value and look beautiful. Luxury items are quite precious and it makes the person think of you every time they wear them.