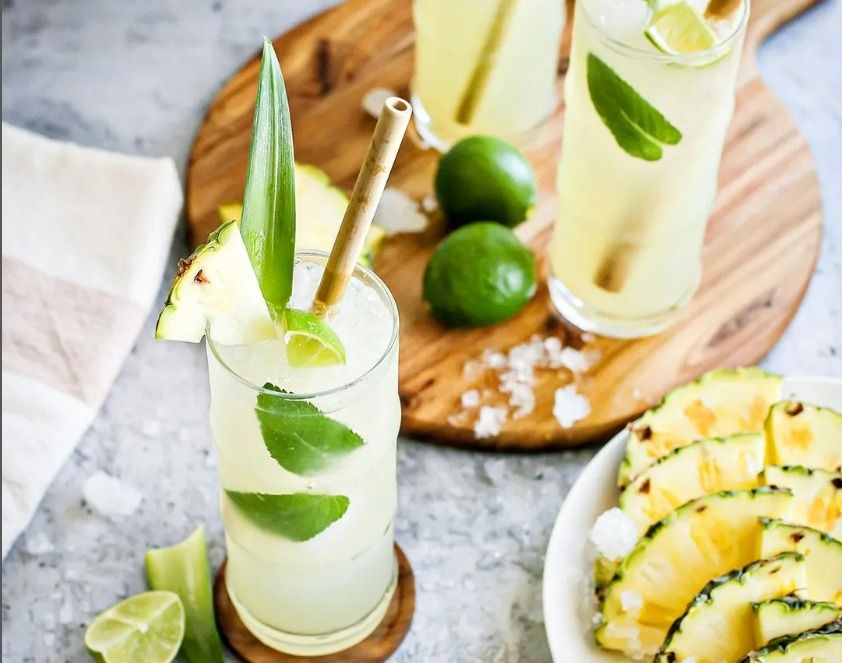 The summer heat is getting the best out of us and there is hardly anything you can do to beat the scorching heat. The rapidly shooting temperatures have been a woe with sunstrokes, and heat strokes being at an all-time high. The most important thing you can do to keep up is to keep yourself hydrated. Hydration doesn't just mean gulping down gallons of water, you can find new drinks and smoothies to sip on, new experiments always lead to something awesome. We bring to you some of the coolest drinks to sip on this summer to keep yourself hydrated and also have some fun!
1) Coconut Punch
View this post on Instagram
Coconut Punch is the most underrated yet delicious drink there is. This freshly squeezed juice, is pressed out coconut malai, mixed with coconut water, and served fresh in Nariyal sprinkled with chia seeds. It's refreshing, soothing and one of my personal favorites on the list.
Pro Tip- The best place to get it from is hands down, Swati Snacks!
2) Aam Pannha
View this post on Instagram
Aam Pannha is tangy, sweet with a dash of masala just like our lives. It has its moments and it lives up to every expectation you have out of a summer drink. Add a few ice cubes, sprinkle with some chaat masala and enjoy it with some snacks on a hot summer afternoon.
3) Chhaas
View this post on Instagram
Buttermilk is a household favorite, especially gujjus. This hand-churned drink is made with special ground cumin, chaat masala, and topped with freshly chopped coriander, and served chilled. This drink is simple, fuss-free, and also has a lot of benefits which include soothing your stomach and aiding your digestion woes.
4) Kokum Sherbet
View this post on Instagram
Kokum Sherbet is extremely healthy and the perfect fix for summers. It is sweet with a dash of tanginess which makes it super delicious and hydrating. it cools you down and keeps you refreshed.
5) Shikanji
View this post on Instagram
Shikanji is a famous North Indian drink that is made with a special spice mix along with lime water and some sugar. Served with a fresh garnish of mint leaves and a generous sprinkle of pink salt and chaat masala.
6) Kalakhatta
View this post on Instagram
Kalakhatta is a sweet and sour black jamun drink that is all things you need to beat the scorching heat. The black juice is made with a generous sprinkle of tangy masala and some freshly chopped mint leaves.