Ajay Devgn Reacts To Actor Sudeepa Kichcha's Comment, 'Hindi Is No Longer Our National Language'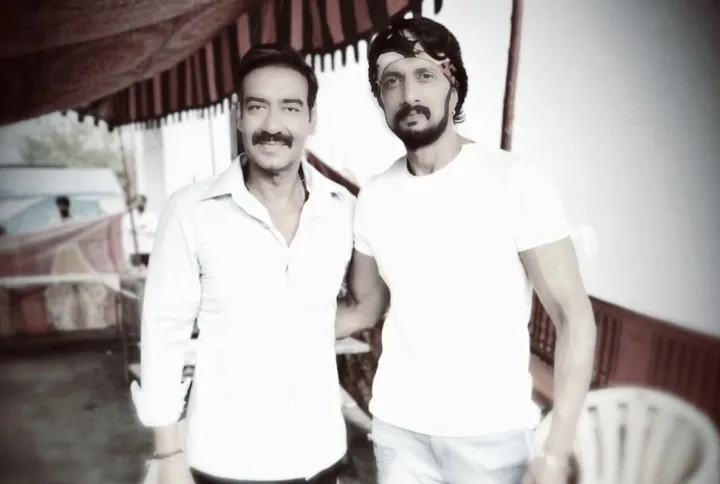 One cannot deny the fact that films from the south now enjoy a Pan-India status with the back-to-back success of Pushpa: The Rise, RRR and KGF 2. But few days ago, Kannada actor Sudeepa Kichcha spoke about the roaring success of KGF 2 at an event and made a remark that, 'Hindi is no longer the national language.'
Check out what the actor said, here:
Kannada Actor @KicchaSudeep said ,"correct it,Hindi is no more the National Language, its no more a National language"!
In a film launch & a huge applause from the crowd & the media.

Hope the efforts of Kannada activists are reaching the intended places.👏👏#stophindilmposition pic.twitter.com/qpj06HJseG

— ರವಿ-Ravi ಆಲದಮರ (@AaladaMara) April 23, 2022
This statement of Sudeep received a lot of flak from social media and even many of his fans responded saying that while one can be very proud of the Kannada film industry, such a statement is absolutely uncalled for. Today, Ajay Devgn took to his twitter and has reacted to Sudeep's comment. Ajay wrote that, 'If Hindi isn't our national language then why is the south industry releasing Hindi dubbed version of their films?' Interestingly, he tweeted this in Hindi.
Check out Ajay Devgn's tweet here:
[email protected] मेरे भाई,
आपके अनुसार अगर हिंदी हमारी राष्ट्रीय भाषा नहीं है तो आप अपनी मातृभाषा की फ़िल्मों को हिंदी में डब करके क्यूँ रिलीज़ करते हैं?
हिंदी हमारी मातृभाषा और राष्ट्रीय भाषा थी, है और हमेशा रहेगी।
जन गण मन ।

— Ajay Devgn (@ajaydevgn) April 27, 2022