Anek Trailer: Ayushmann Khurrana & Anubhav Sinha Are On A Mission To Unite India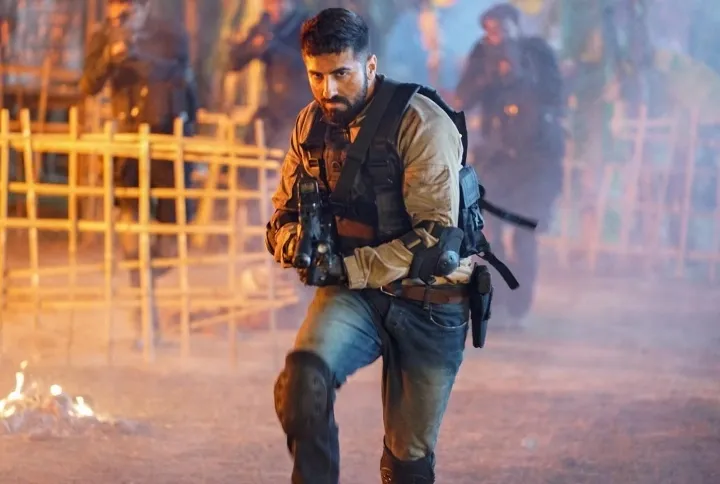 The trailer of Anubhav Sinha's Anek was dropped today and there is a dialogue in it that says, "Agar main India ke map se sab states ke naam chupa dun, to kitne Indians har state ke naam pe ungli rakh sakte hain." The sad state of affairs is that this line actually holds true even in today's time as all the states beyond West Bengal are clubbed as North East, with many people still unknowledgeable about them. Through this film, Anubhav and lead actor Ayushmann Khurrana are attempting to bring forward that issue of discrimination against the North East with an action thriller and the trailer has surely left me mightily impressed.
Starring Ayushmann alongside actors like Manoj Pahwa and Kumud Mishra, Anek is directed by Anubhav who is also producing it with Bhushan Kumar and Krishan Kumar. The film presents the political conflicts of the North East with Ayushmann as Joshua, an undercover agent of Indian government stationed there. The film is eyeing a theatrical release on May 27, 2022.
Check out the trailer here:
The trailer begins with Ayushmann telling the story of his character Joshua and how he is stationed in the North East to bring peace between the Indian government and Tiger Sanga. There, he gets involved in the rebellion by a group named Johnson who are the voice of the people in the area. Simultaneously we see the story of a boxer from there who is trying to make it in the Indian team but is being discriminated against. How her path crosses with Joshua forms an integral part of the story.
The trailer highlights the issues and discrimination that the North East suffers from the rest of the country. There is a small portion in the trailer that sees Ayushmann debating with a man from Telangana about what makes any North, West, South or East Indian just an Indian, and I must admit that it just hit me straight in the heart, making me introspect even my perception on things. There is a strong undercurrent of unification that the film tries to do through Joshua's character and I couldn't help but root for him as an Indian.