Hema Malini Lends Her Support To The Film 'Yes Papa' Based On Girl-Child Safety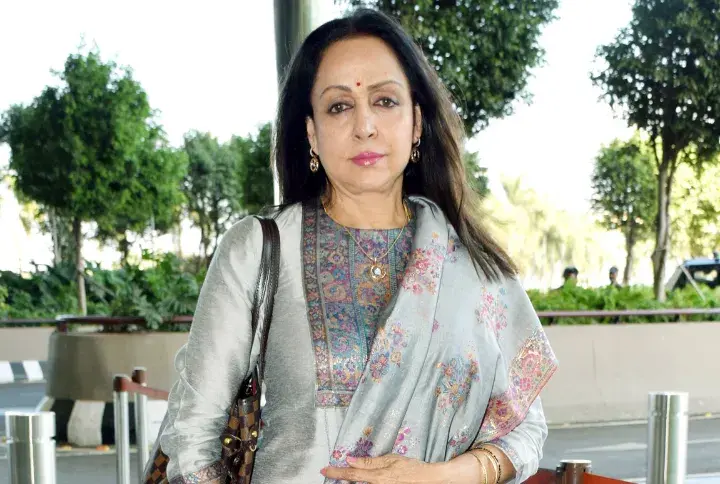 Legendary actress Hema Malini has portrayed some significantly strong women characters on the big screen. Be it a Razia Sultan, a Durga, a Draupadi, and a Sita on-screen, I have always admired her headstrong stance as a Member of the Parliament. Now, the actress and politician is also rooting for the safety of children in society. She recently took to social media, praising director Saif Hyder Hasan's feature film called Yes Papa which deals with the safety of the girl child.
While sharing the film's teaser on Instagram, Hemaji wrote,
Every child is special in our society. When Ram Kamal Mukherjee showed me the teaser of Yes Papa, I felt that this film will create awareness in our society of child safety. I feel that child abuse is a heinous and punishable crime. I am glad that acclaimed playwright turned filmmaker Saif Hyder Hasan treated this subject with sensibility. I also feel that women should have their own voice and fight for their own rights and justice. My best wishes to the entire team of Yes Papa.
Check out the post here:
View this post on Instagram
This monochromatic film revolves around a girl victim who was assaulted by her father for years. Talking about the project director Saif says,
Since childhood, girls are taught to be careful whenever they step outside the safety of their homes. But no one is prepared if the predator is living under the same roof. No one is prepared if the predator is the one who is supposed to protect them – in this case, the predator is her father. Newspapers report at least four cases a week of such inhuman act which we tend to overlook.
The film's creative producer Ram Kamal Mukherjee says,
I met Saif as a journalist six years ago, during one of his stage acts. Since then I have been fond of his work and narratives. Yes Papa is a film that will force you to think loud and probably alert you a lot more as a citizen. I am glad to be a small part of this wonderful team.
Check out the film's poster here: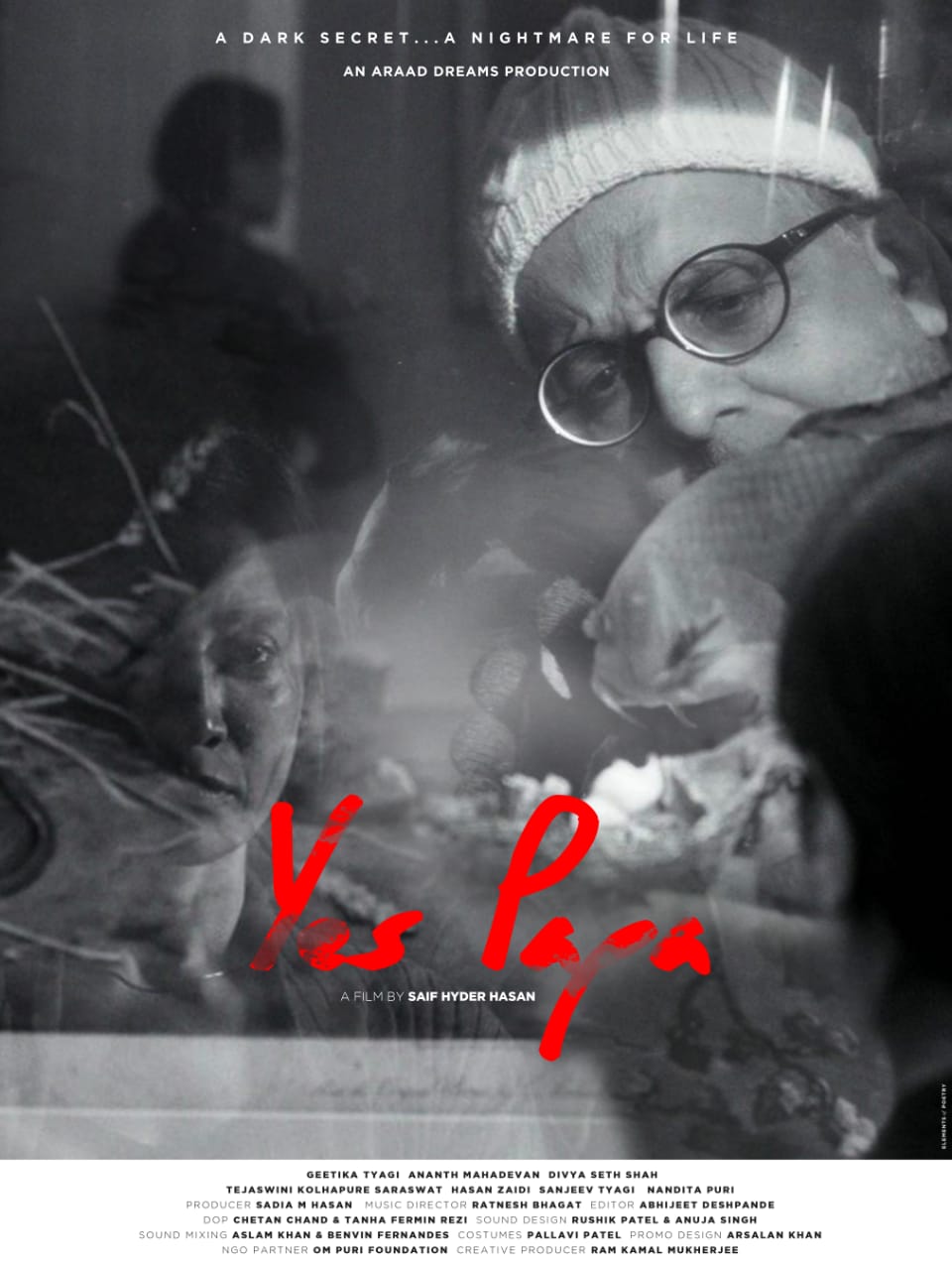 Yes Papa Poster (Source: Film's Team)
The film stars Geetika Tyagi as the protagonist, while Ananth Narayan Mahadevan plays the antagonist. The film is produced by Sadia Mustahsin Hasan under the banner of Araad Dreams. The film also marks debut of noted journalist and author Nandita Puri as Ananth's wife. While Divya Seth plays the role of judge and Tejaswini Kolhapure and Sanjeev Tyagi don the gown of public prosecutor.