'Meri Jaan', 'Dil Bechara', 'Gallan Goodiyaan' & Other 'One-Shot' Songs That Left Us Stumped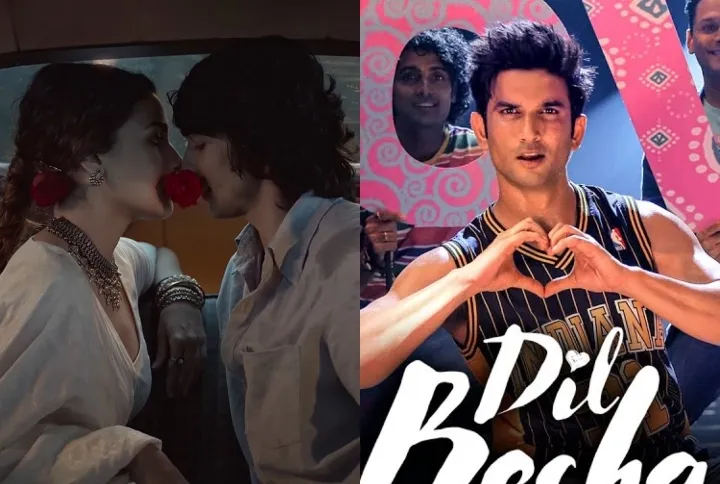 Bollywood is known for its songs and dance across the world. But however easygoing it might look on the screen, shooting those sequences isn't as easy. To remember the whole choreography while also taking note of the narrative going on in the film is a tough task that our actors do beautifully, but even they get multiple takes to do it. Recently, when I watched Gangubai Kathiawadi in theatres, while I was in awe of Alia Bhatt and Shantanu Maheshwari's chemistry, their song Meri Jaan just bowled me over as the whole car sequence was done in just one shot. But it isn't the first time Bollywood has done it, and seeing Meri Jaan reminded me to revisit some such one-shot songs and here I present that list to you so that you can enjoy them too:
Meri Jaan – Gangubai Kathiawadi
I have to start with the latest one that compelled me to go on this nostalgic trip. While Alia and Shantanu's playful equation was something to marvel at in the song, it was Alia's seamless transition between different moods – from being playful to happy to angry and then to being just wanting to be loved – that hit me straight in the heart. The actress surely raised the bar with not just her performance in the film but in the song especially as well.
Dil Bechara – Dil Bechara
Dil Bechara will always remain like a bittersweet memory in my heart, something that I will never ever forget. Even though I was completely in awe of Sushant Singh Rajput and Sanjana Sanghi's amazing portrayals in the film, it also reminded me that this was the last time ever I will see Sushant do something new. But their couldn't have been a better swan song for the actor. And the film's title track, choreographed by Farah Khan Kunder was just the highlight that Sushant deserved as he got to showcase both of his talents of acting and dancing there. It will always remain special.
Gallan Goodiyaan – Dil Dhadakne Do
In just the last month, I have attended three weddings and no Indian wedding is complete without the full family performing on Gallan Goodiyaan, ever since it released in 2015. While the picturisation of Zoya Akhtar was impeccable in the video, it was Priyanka Chopra Jonas, Ranveer Singh, Farhan Akhtar, Anil Kapoor, Shefali Shah and the whole cast's energy that made it the memorable masterpiece that it became. Who amongst us don't know its hook step by heart?
Chale Jaise Hawaien – Main Hoon Na
It wasn't the first time for Farah to attempt a one-shot song in Dil Bechara as she already did it in her debut directorial Main Hoon Na. The film might have been Shah Rukh Khan's but I couldn't have imagined a better introduction for Amrita Rao and Zayed Khan's characters in the film. I can't even tell how much I wanted my college life to have one such incident where all my college buddies burst into a fully choreographed routine where we could have explored the whole college ground. Alas! it just remained a dream.
I Want To Make Love To You – Aitraaz
Even though we have progressed leaps and bounds since the early 2000s, portraying physical intimacy on screen is still something that can be awkward. To do a song showcasing that in 2004, with it being all about making love, couldn't have been easy but Priyanka and Akshay Kumar did it one shot and how gracefully. It never crossed the line between sensuous and vulgar and still remains iconic till date. It was the film that made me fall in love with Priyanka and that song just made me respect her even more.