Sharmaji Namkeen Trailer: Rishi Kapoor's Last On Screen Outing Will Make You Emotional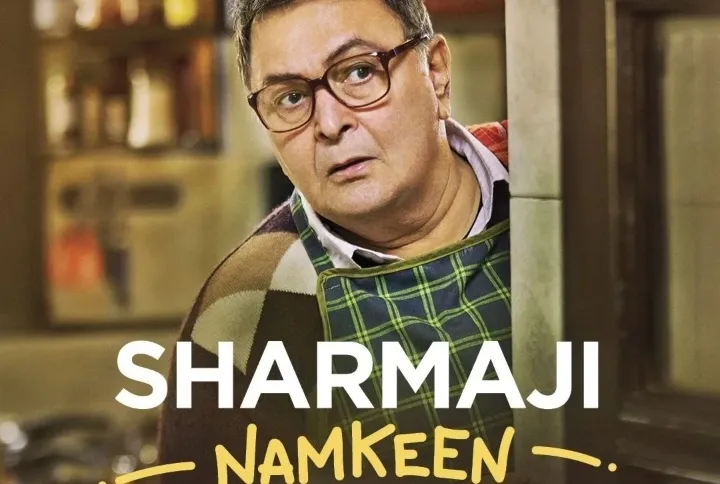 I might belong to the generation that has seen Ranbir Kapoor make it as a superstar in the Hindi film industry, but his father, the late Rishi Kapoor, is still a big part of my cinematic experience. I still smile from eye to eye whenever I see his heartwarming portrayals in films like Do Dooni Chaar, Student Of The Year or the iconic Amar Akbar Anthony. It might have been almost two years since his demise, but his loss still seems unfathomable. And amidst this comes his last on screen outing Sharmaji Namkeen, and as I see its trailer I am filled with excitement, happiness and also a little sadness about realising that I will never get to see him again in a new project. But going by the trailer, there couldn't have been a better swan song suiting to the legend's personality.
Check out the trailer here:
As the trailer also starts by saying, this is the first time that two actors are playing a single character on screen in a Hindi film as after Rishi ji's demise, Paresh Rawal stepped in to take on the responsibility of completing the film. Before I discuss the trailer, I need to applaud Paresh ji for taking this challenging step and fulfilling it so beautifully.
Sharmaji Namkeen is about a 58-year-old widower who has been suddenly laid off by his company .He is finding new ways to stay relevant after his retirement, until he founds a new passion in cooking after meeting with a bunch of women who help him find his true calling in life. While his family sees it as a hobby at first, as he starts flourishing in it, issues arise in the family. It's the coming-of-age story of a middle-aged man who wants to achieve his dreams that he has had after his retirement.
While I saw two actors on screen playing the character of Sharmaji, with each of them doing it their own way and style, I, never for a second, felt any disconnection between them that would make me think Sharmaji was not the same in both their portrayals. But that's the power of experience and excellence that comes with such veterans. Their is an innocence on both Rishi ji and Paresh ji's faces, and a will power to achieve their dream, and that is what made me feel connected to them. Apart from them, it's also amazing to see Juhi Chawla back on screen in her comedic touch, as I believe there hasn't been a finer actress in that genre than her. She even shows her compassionate side as she interacts with Sharmaji and the whole story of this retired man figuring out his life in his late years just made me root for him.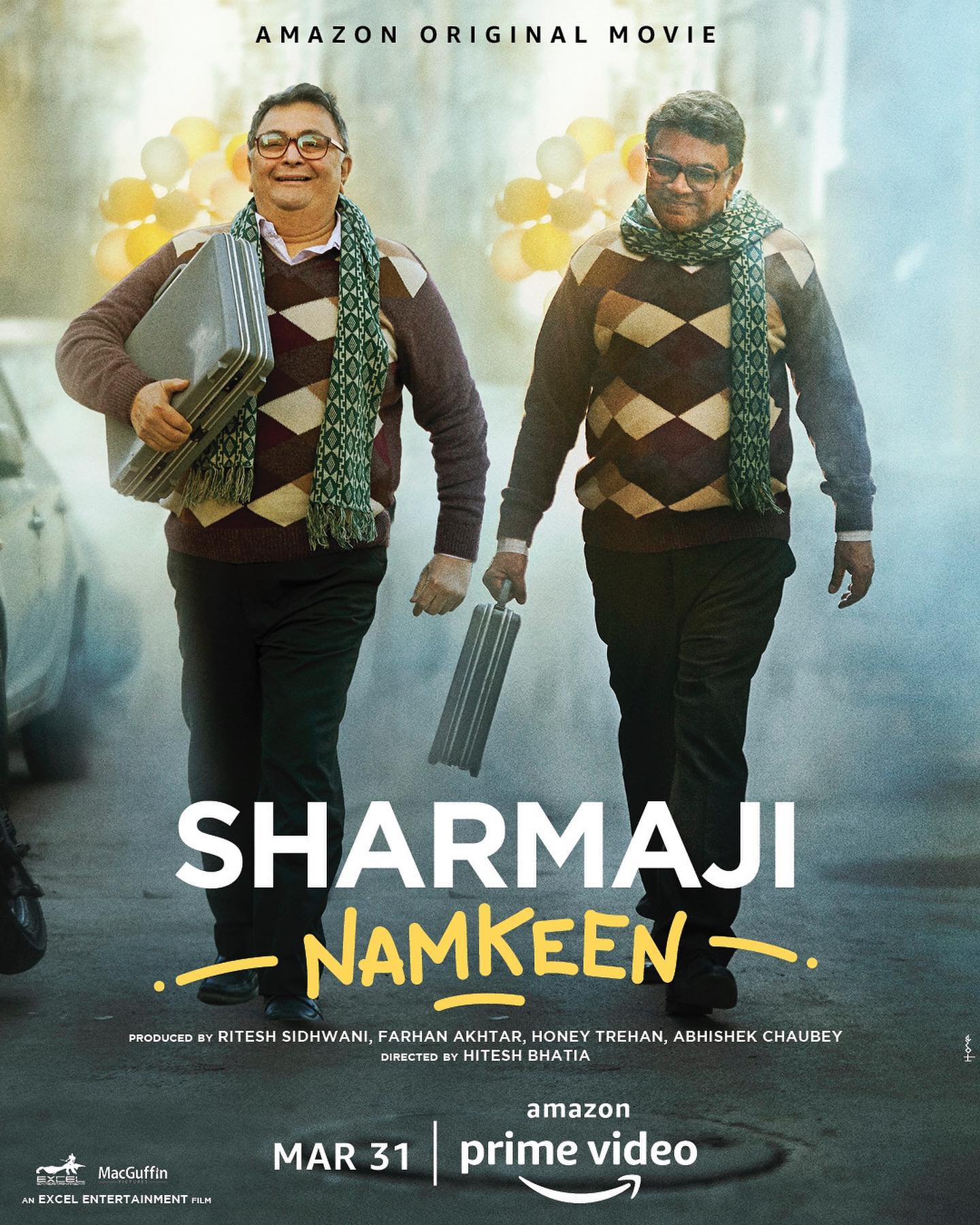 Sharmaji Namkeen (Source: Instagram | @excelmovies)
Sharmaji Namkeen also features Suhail Nayyar, Taaruk Raina, Satish Kaushik, Sheeba Chaddha and Isha Talwar. It is directed by Hitesh Bhatia and produced by Excel Entertainment in association with MacGuffin Pictures. The film will start streaming on Amazon Prime Video from March 31, 2022.