Thar Trailer: Anil Kapoor's Collaboration With Son Harsh Varrdhan Kapoor Will Leave You Intrigued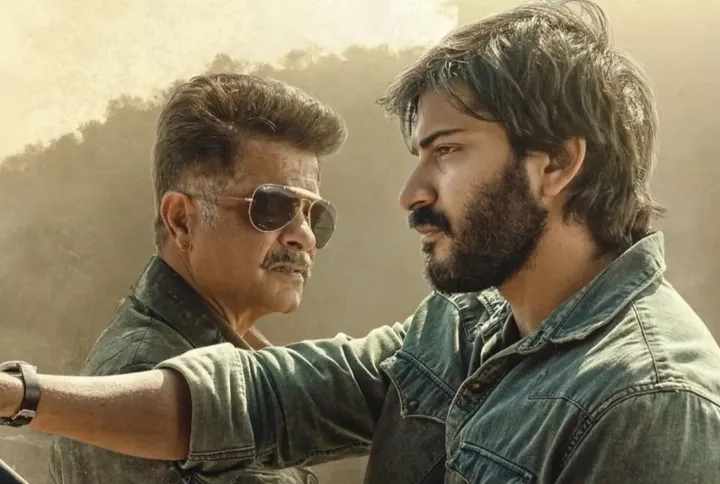 I was really excited when it was announced that Anil Kapoor will be teaming up with his son Harsh Varrdhan Kapoor for Olympic gold-medalist Abhinav Bindra's biopic. I got to see a glimpse of their on screen camaraderie in AK Vs AK. Even thought it was their real life portrayed in a fictional story and setting, I could see a spark between the father-son duo, that I wanted to be explored in a full-fledged film, and now I am finally going to get to see it in Thar. And if the trailer is something to go by, it is worth the wait.
Starring Anil and Harsh alongside Fatima Sana Shaikh and Satish Kaushik, Thar is written and directed by Raj Singh Chaudhary. Anil and Harsh are also producing the film and it will release direct-to-OTT on Netflix on May 6. The film is a revenge-thriller set in the Thar desert of the 1980s. It follows the journey of Siddharth, played by Harsh, who is an antique dealer and is going through a remote village in Rajasthan that is witnessing a series of violent killings. And during this journey he crosses path with a local cop, Surekha Singh, played by Anil.
Check out the trailer here:
The trailer starts with the visuals of a vast, sand-covered desert, and the eeriness and barrenness of the desert is captured beautifully and lingers throughout the trailer. Harsh, as an antique dealer with a mystery to him, is playing his part to the T. You don't get to know much about him but you do get that sense of discomfort that there is something going on with him. Fatima as a native villager brings the required shyness and sheepishness in her role. But it's Anil as the local cop, who shines through and through. You seem him struggling to solve the mystery of the killings in his area and his dialogues sure did sent my mind into a frenzy.