The Archies Teaser: Zoya Akhtar Treats Us To Glimpses Of Suhana Khan, Khushi Kapoor & Agastya Nanda's Debut Project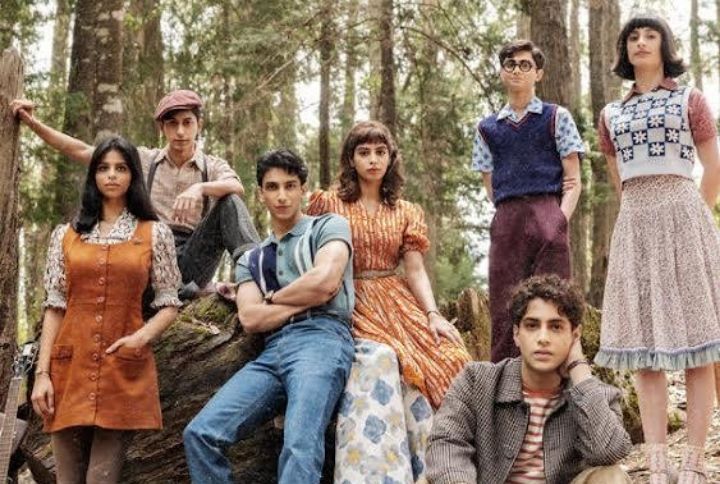 As a millennial only I know the special role The Archies comics have played in my life. The high school/college relationships that I grew up reading about had painted a picture of the adult life that awaited me. Now, Zoya Akhtar is bringing that iconic comic onto the OTT space for this generation, she just treated us to a poster and teaser from the film and I am already excited. I am so enthralled seeing the first look not just because the comic has been so close to my heart, but because of the young and fresh talent that stars in it. The Archies will star of Suhana Khan, Khushi Kapoor, Agastya Nanda along with Dot., Mihir Ahuja, Vedang Raina, and Yuvraj Menda.
Bringing back that old-school charm, the teaser video has just gotten me so nostalgic about the entire Archies gang.
Watch the teaser here:
View this post on Instagram
Sharing the teaser, Zoya wrote…
Ain't nothing like old school. Grab your gang 'cause the Archies are coming soon on @netflix_in!
The Netflix film is directed by Zoya and will be produced by Tiger Bay Productions. Honestly, I cannot wait to go down memory lane with this one, especially after seeing this poster that resembles the comic so much.
Check out the poster here: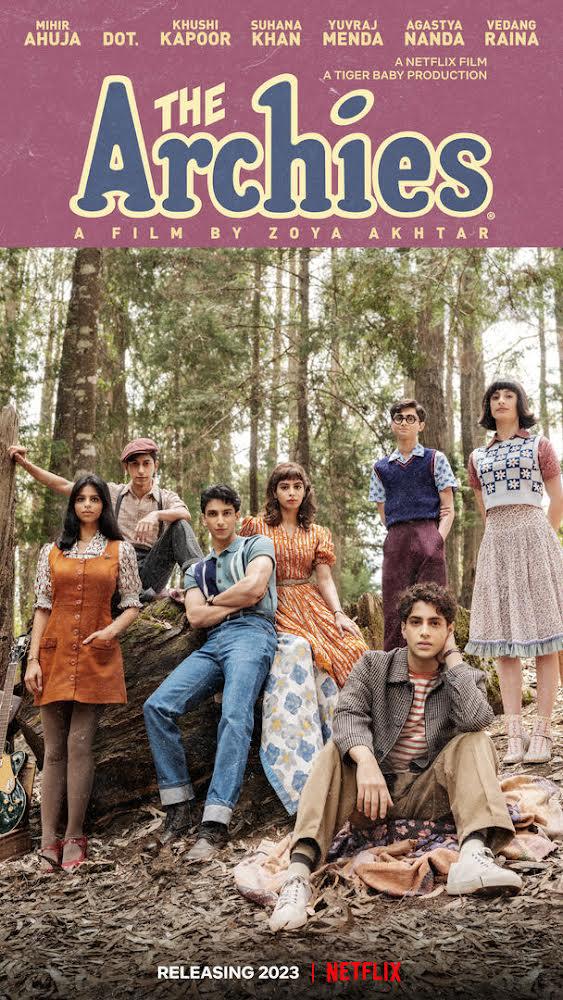 (Left to Right) Mihir Ahuja, Suhana Khan, Vedang Raina, Khushi Kapoor, Yuvraj Menda, Dot., and Agastya Nanda (Source: Instagram | @zoieakhtar)Sharing the poster Zoya wrote…
Get ready to take a trip down memory lane 'cause The Archies is coming soon…
While I cannot wait to find out who is who in the Indian version of the Archie gang. I am super thrilled to meet Jughead, Reggie, Veronica, Betty, and the entire squad super soon. Going by the looks, Agastya's jackets point out that he might be Jughead, while Suhana's looks give me the Veronica vibe, Khushi on the other hand seems to be Betty, well, we shall find out soon.