Exclusive! Aparshakti Khurana: 'It's Amazing To Have Kids & More Amazing To Have Daughters'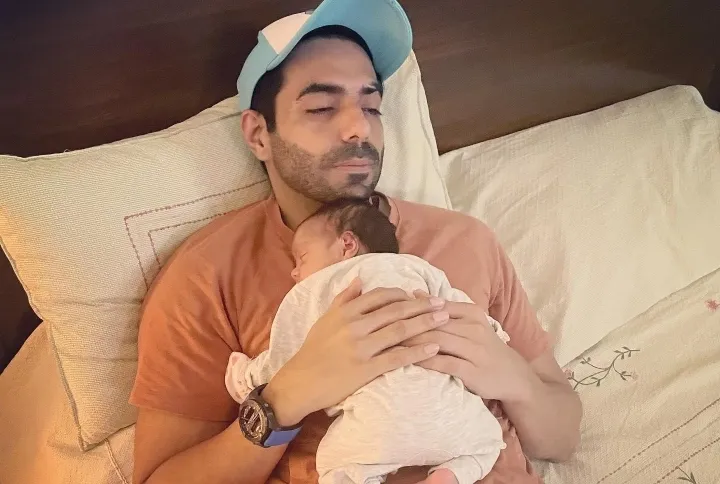 Aparshakti Khurana has been winning my heart on the big screen ever since I saw him in Dangal. Be it any film, any genre, the actor knows how to make his way to my heart and million others through his craft. But more than as an actor, from the last eight months or so, Apar has been impressing me in his new role of a father.
The actor is such a doting dad to daughter Arzoie and the glimpses he shares with her on social media are just too heartwarming. On World Daughter's Day, he had even penned a lovely note for Arzoie which I am sure she will be very proud ab0ut once she grows up and is able to read and understand it.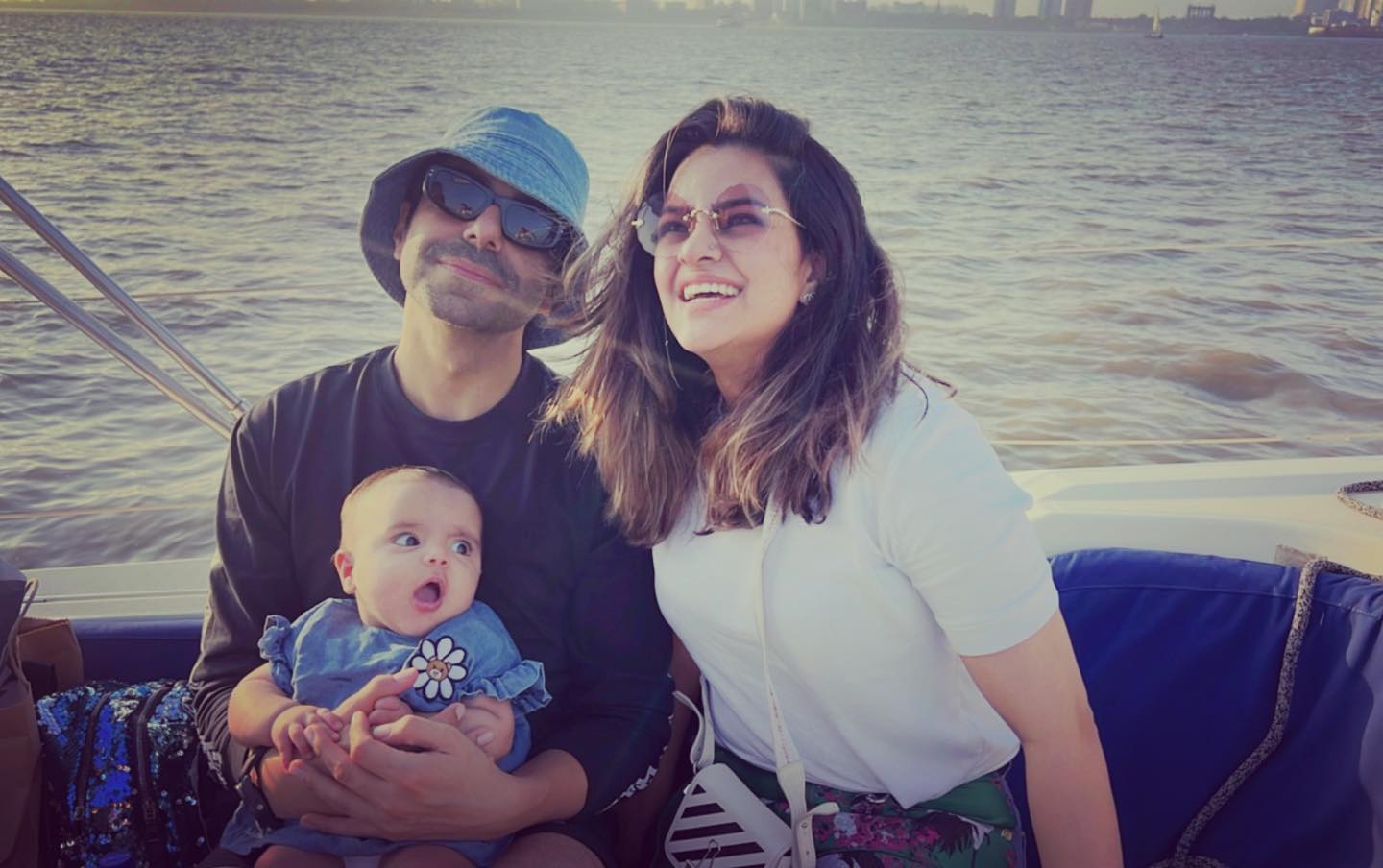 Aparshakti Khurana, Aakriti Ahuja and Arzoie (Source: Instagram | @aparshakti_khurana)
Recently as I got to converse with the actor, I asked him about his experience with fatherhood and his bond with Arzoie, and his answer just made me fall in love with him and Arzoie all over again.
Aparshakti says,
"It's amazing to have kids and more amazing to have daughters, and that is a feeling you understand only after becoming a father. When Arzoie was in Aakriti's tummy, I used to sing her a few songs and she reacts so amazingly on those songs now. Her energy totally becomes different when I now sing those songs. These are just some very pure things and give such a nice feeling. I am not a homebody as such and earlier after completing work, I used to call Akriti to come out and then we would go out on a drive, dinner or something. But now I have become a homebody and I just go back home after work and it is amazing."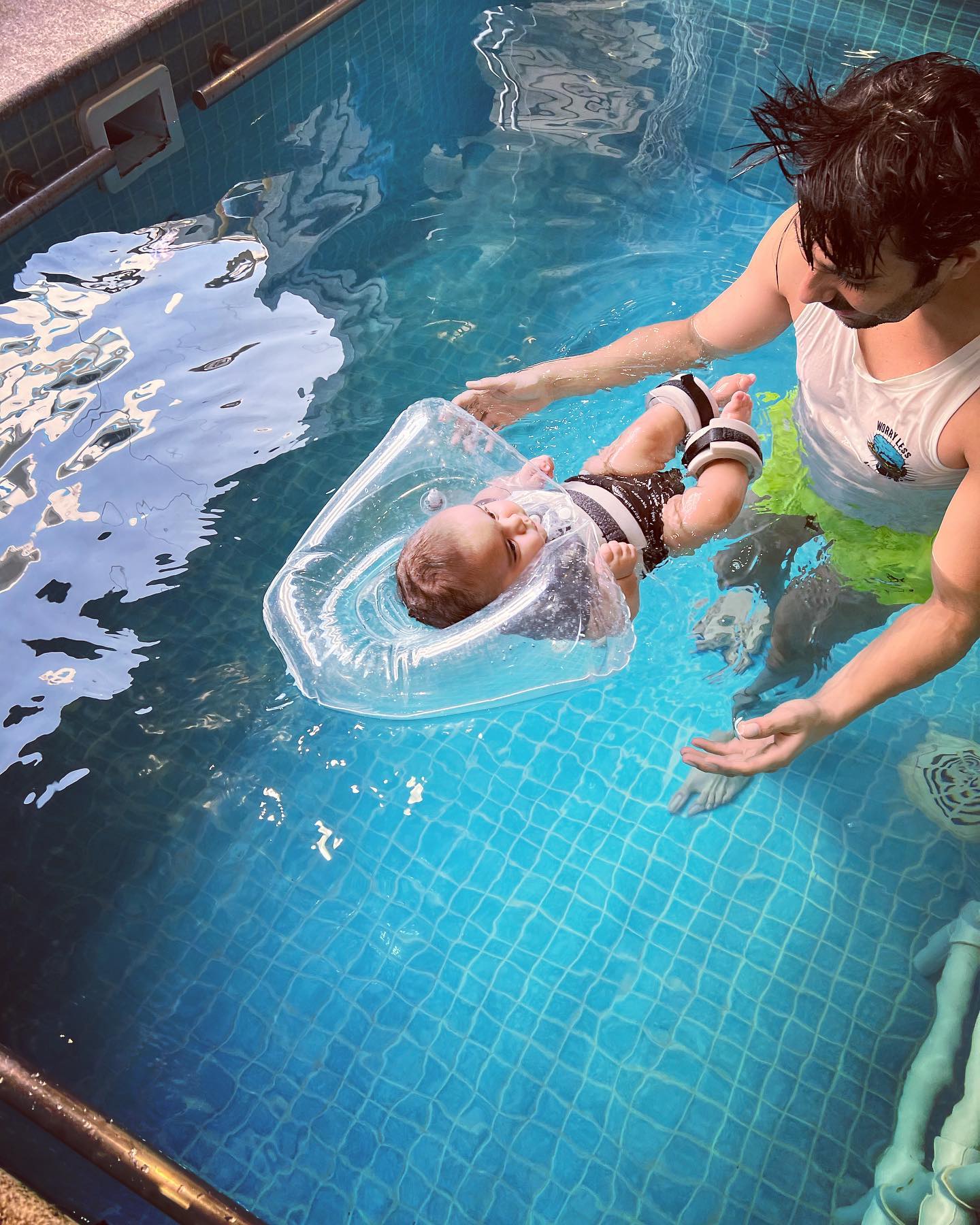 Aparshakti Khurana and Arzoie (Source: Instagram | @aparshakti_khurana)
Apart from being an actor, Apar is also an amazing singer and just last month he released his latest single Balle Ni Balle which was just too good. I asked him if he has made any song for Arzoie yet or if he plans to, and the answer he gives just has me in splits.
He responds,
"I haven't composed anything yet but maybe once she grows up and is able to reciprocate in a vocal way about her opinion on my music to say if she likes it or not and once we understand each other better, maybe then. What if she sleeps hearing my voice today because she hates it and she can't say it out loud. (Laughs) Let her say it herself that papa I love your singing. Let her be proud of my achievements and then we can do that. What if I make something for her today and when I tell her about it when she grows up, she asks me, 'Kyun kiya tha?' (Laughs)"
Check out the full interview here:
View this post on Instagram