Zayed Khan Introduces His 'Transformed' Self, Sharing That He Is Ready To Take His Acting Career To 'The Next Level'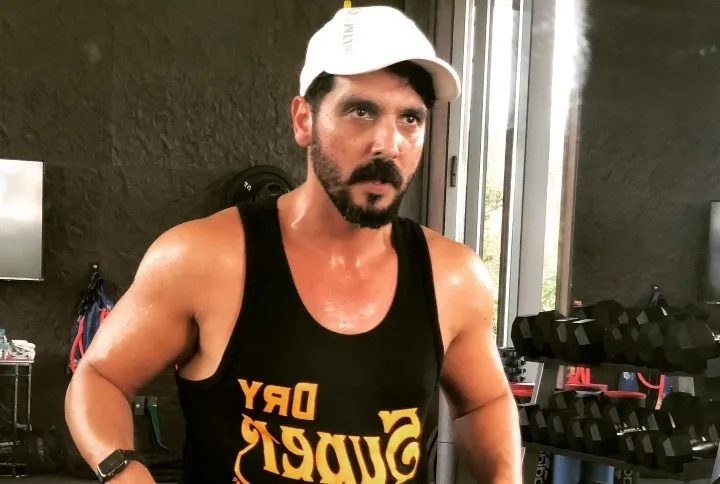 Seven years ago was the last time I saw actor Zayed Khan on the big screen in the film Sharafat Gayi Tel Lene. After that, the actor made his foray into television with the show Haasil. In the last decade, these two are the only projects that he had been a part of, and being a '90s kid, I have seen the whole career trajectory of his in front of my eyes. Thus, there is a certain connection I have with him and I miss seeing him on screen. But now, the actor is all set to put everything behind and make a new start.
The Main Hoon Na actor took to Instagram yesterday to share pictures of his transformed self, that he referred to as his "resurrection". He announced that he is all set to get back to his craft and work as an actor, and take it to "the next level."
Zayed penned,
"Hello People , the Resurrection took time but in the bargain taught me so much about self belief , hard work, razor focus and that love in all its forms is around you. All you have to do is reach out and perceive and it will be yours . I am finally taking my journey as an actor to the next level and quite honestly I did miss it deeply."
Check out his post here:
View this post on Instagram
The actor also declared that he will be sharing a series of pictures of his new self, every five days from now. The pictures have been taken by his siter Tina Dehal and as per him, they have managed to "capture the essence of who I really am underneath." These pictures will expose the 'transformed Zayed Khan'.
He added,
"I have a lot of people to thank during this transformative journey. Starting with my wife @malzkhan (Malaika Khan) , my parents Sanjay Khan, Zarine Khan, my sisters @farahkhanali (Farah Khan Ali), @suzkr (Sussanne Khan), Simone, a brother and a mentor @hrithikroshan (Hrithik Roshan), @satya_barbarian_fitness (Satyajit Chourasia) (he truly metamorphosed my body and I owe him a special thanks). And last but not least my kiddos Zidaan and Aariz who are my honest sounding boards . As I release more of the series I wish to hear from all well wishers as you guys are truly what's worth this journey. Big hug to all of you'll . Stay blessed and strive for simple happiness the rest will follow."