Exclusive! Kanika Dhillon: 'The Fearlessness That Taapsee Pannu Has Really Attracts Me As An Individual'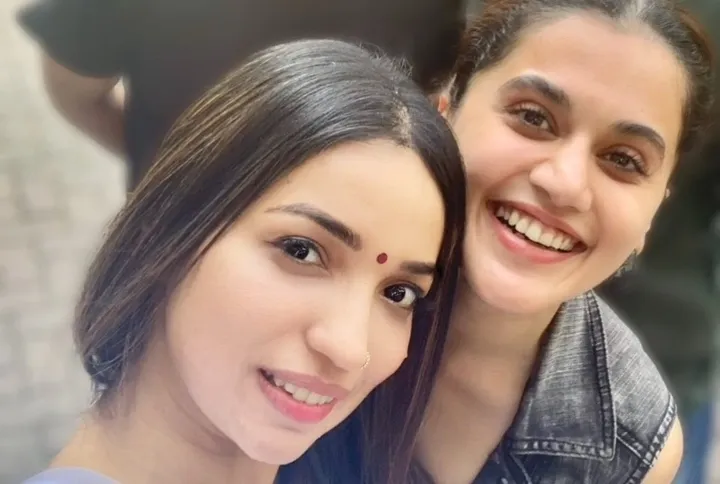 What strikes me the most about the writing of Kanika Dhillon is that she provides a sense of realism to her characters where they are not always aspirational, but actually struggling from the problems which many people in the society would relate to. Her female characters especially always strike a chord with me as they are never put on a pedestal but portrayed as everyday human beings, with issues of their own.
Be it Manmarziyaan, Kedarnath, Haseen Dillruba or Guilty, Kanika's writing and characters are always different from what I have been used to seeing in Hindi cinema over the years. And maybe that's why they don't always are received with as much acceptance by everyone. Be it Manmarziyaan or Haseen Dillruba, Kanika had to face a lot of backlash as well along with the appreciation, and if there is one person who has coincidentally stuck by her all those times is her frequent collaborator Taapsee Pannu, for whom she has written three projects until now–the above two and Rashmi Rocket. As I point that out, she chuckles.
Talking about her leading lady, Kanika says,
"It's always exciting to pair up with Taapsee and even she says, 'Kanika gives me all the mad roles'. I really enjoy working with her because the fearlessness that she has really attracts me as an individual. I do believe that the stories that I usually write have a large amount of risk and they push the envelope, so you need a person who is a little risque and fearless to collaborate. You need to have that belief in them and we have that tuning with each other. Thus, we end up partnering a lot more and you will be seeing our combination much more in the future as well.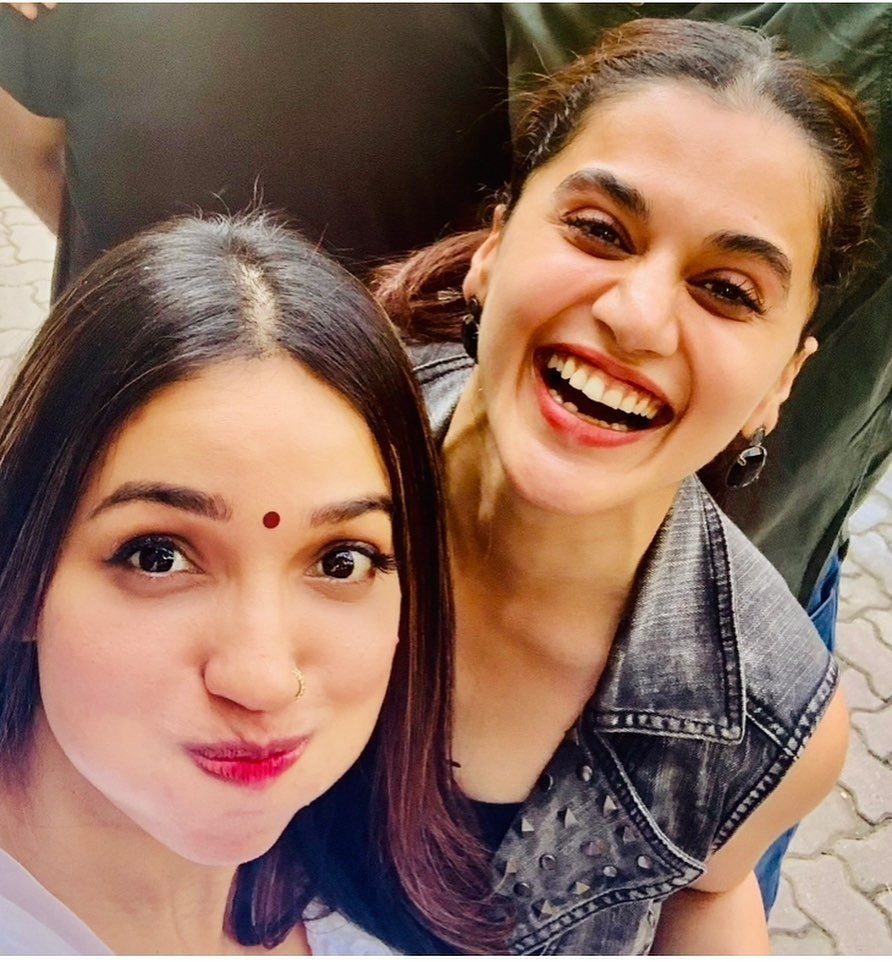 Kanika Dhillon with Taapsee Pannu (Source: Instagram | @kanika.d)
As a writer, Kanika actually births the story that eventually translates on the screen with the director's vision. Since she is the one writing that story, does she feel like she wants to take the next step and go on the director's chair?
She responds,
"I have taken the next step already as I am producing the films I am writing. I was a co-producer on Haseen Dillruba which many people missed out on. There was this whole controversy around me getting the top billing for the film because I was with a certain man in my life. But I was laughing at how come people were not accusing me of getting the top billing for being a co-producer. It was so bizarre and I was like accuse me of something that makes sense. If the reports said that Kanika is a co-producer on Haseen Dillruba and hence she is getting the top billing, I would have admired that much more and be happy defending it. Instead it was said that I was getting it because I had a relationship with a certain person.
The writer-producer adds,
"I have been producing my work for a while now. It started with Manmarziyaan where I was the creative producer. A lot of my work that is going to come now, I will be producing that too. When I get to write and produce my work, it provides a much larger landscape. Thus, I don't have that itch to direct as of now. My plate is full with writing and producing."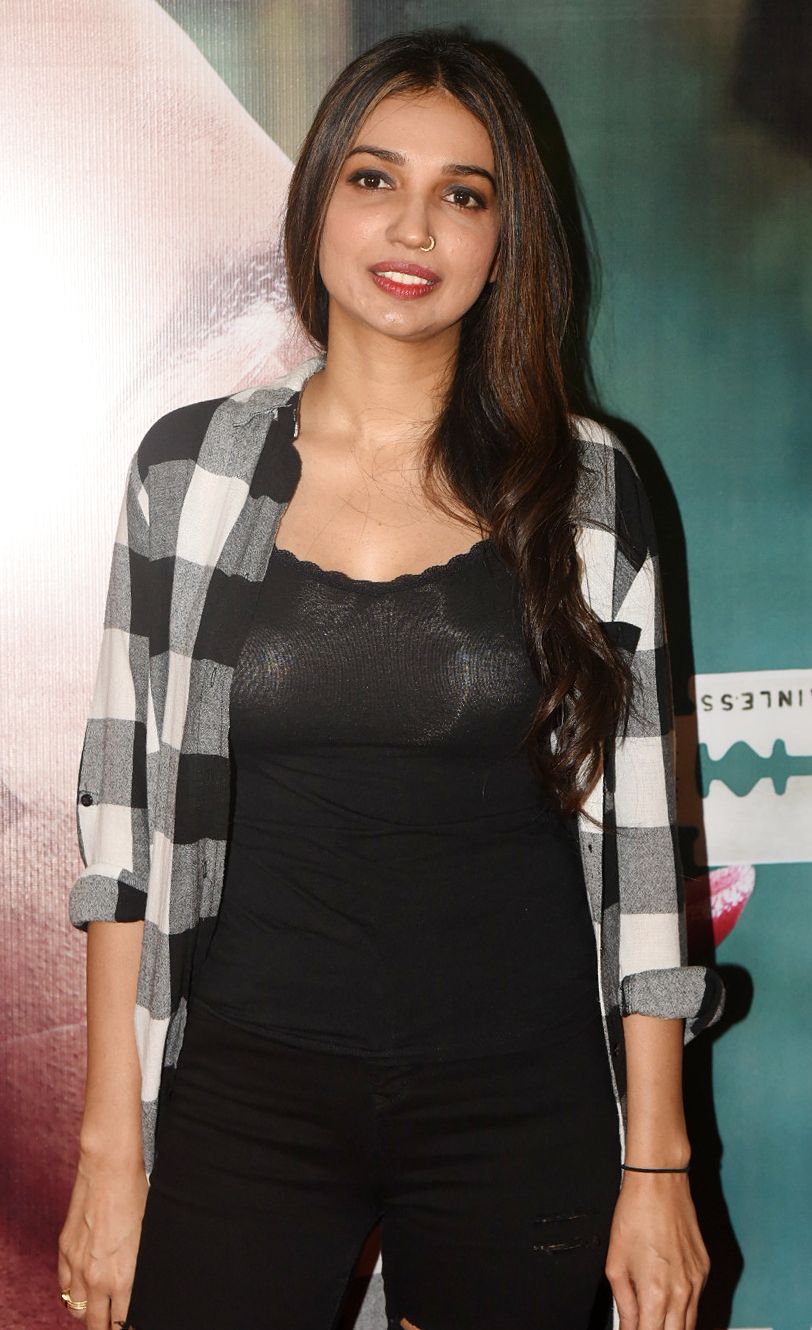 Kanika Dhillon (Source: Yogen Shah)
Up next, Kanika has some diverse and varied projects in the line up, one of which is the Akshay Kumar and Bhumi Pednekar starring and Aanand L Rai directed Raksha Bandhan, which is her first project with husband Himanshu Sharma after their marriage. Other than that, she is also writing the immigration drama for Rajkummar Hirani featuring Shah Rukh Khan.
Kanika informs,
"Akshay sir always jokes that after marriage the first film the husband-wife wrote is about siblings. But I am really excited about that. And yes, I am also writing the film for Rajkummar Hirani with Abhijat Joshi, and we will talk about it more when the time comes."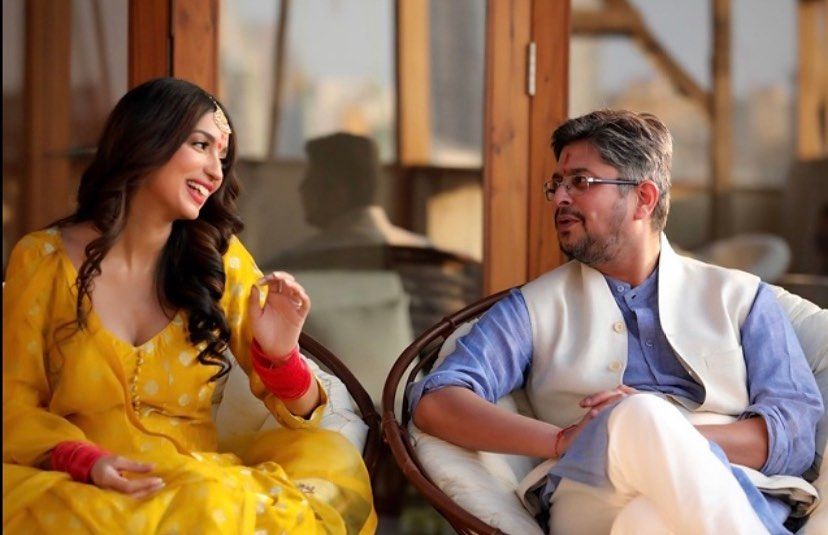 Kanika Dhillon with husband Himanshu Sharma (Source: Instagram | @kanika.d)
Kanika has changed a lot for the writers in the industry by getting the recognition and billing in projects that the writers deserve. And her vision doesn't end here. As I ask her about it, she tells me about the changes she wants to see in the industry concerning the writing community.
She elaborates,
"I would like to change a lot for my tribe. I want writers to be represented better and their contracts to be negotiated better. I want to have a more structured entry point for young writers and more platforms for them. I want to be a part of that change and make this a more writer-friendly place. I am sure we will reach there soon."