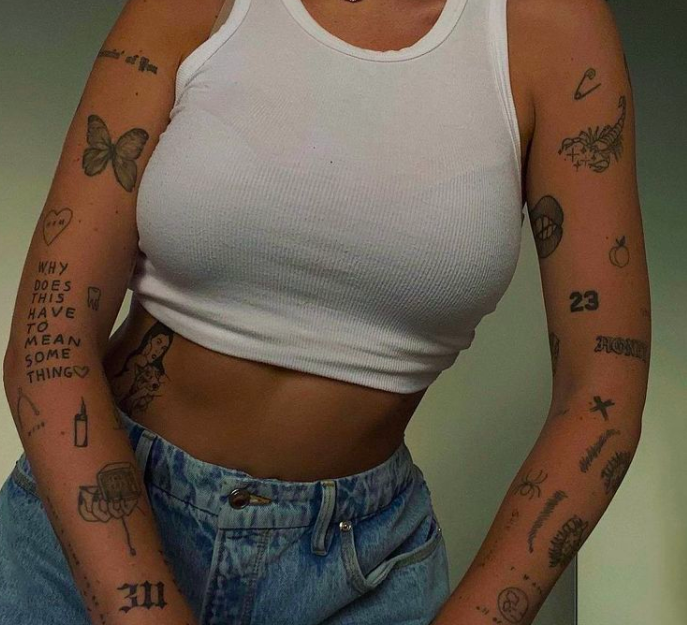 Did someone say tattoos? As a self-proclaimed tattoo freak with 25 tattoos and counting, the slightest mention of one gets me all giddy and excited. The sheer number of tattoos should be enough to let you know that they happen to be just as addictive as anything else. For some tattoos are a great way to have something meaningful with them forever and for some, they're just an outlet to express how creative one can get.
Lately, I've been spending some quality time on Instagram much to the dismay of my eyes, and I've spotted some adorable designs. Okay, the cat might just as well get out of the bag, my body's been itching to get some brand new ink. That's precisely why I've been looking for some new stunning designs. I managed to come across a plethora of tattoos that span across categories. Minimalist and dainty designs? Check. Hand-poked designs that look hella cute? Intricate flowers that are sketched to perfection? Check. So, here are a few tattoos that are definitely gonna have you booking a tattoo appointment right away!
This Beautiful Rose
View this post on Instagram
Butterfly Fly Away
View this post on Instagram
Finger Tatts Are IT!
View this post on Instagram
Maximalist Henna
View this post on Instagram
Some Indian Embroidery
View this post on Instagram
Handpoked Danger
View this post on Instagram
Starry Art
View this post on Instagram
Wondrous Waves
View this post on Instagram