Bestseller Trailer: Mithun Chakraborty & Shruti Haasan's Mysterious Web Debut Will Keep You On The Edge Of Your Seat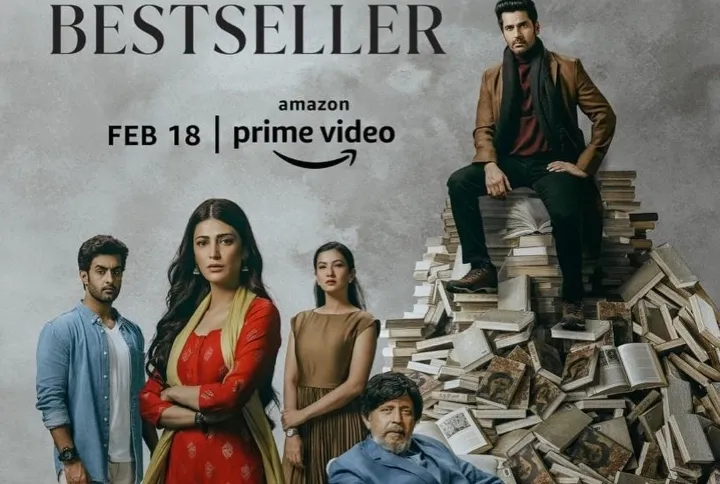 OTT has become the new big thing in showbiz and in the recent years, I have seen so many superstars also heading the digital way, with many more ready to arrive soon. One of those debuts that I am really excited about is of the living legend, Mithun Chakraborty, as he delves into the OTT space alongside Shruti Haasan, Arjan Bajwa, Gauahar Khan, Satyajeet Dubey and Sonalee Kulkarni in Amazon Prime Video's Bestseller. The trailer of it has been released today and it has left me intrigued.
Check out the trailer here:
The trailer tells the story of a genius novelist Tahir Wazir, played by Arjan, who is on the lookout for his next big story, but is facing a lack of inspiration. He then runs into a barista, Meetu, played by Shruti, whose scars give Arjan the idea for his next novel. As he delves deeper into the story, an internet troll starts wreaking havoc on Arjan and Meetu's lives, and also on the people around them. To solve the mystery, comes Assistant Commissioner of Police, Lokesh Pramanik, played by Chakraborty, and how he goes about solving it, makes for the story.
The performances of each actor seems so promising that it kept me hooked throughout. While Arjan plays his role of a novelist to the T, the restraint and mystery in Shruti's voice and eyes is haunting that kept me intrigued. Gauahar as Arjan's wife is looking stunning, bringing her talent to the table but it's Mithun Da who just caught my attention from the time he appears on screen until the end. The trailer does not give away the story but gives a glimpse into their world that has got me curious to find out more about it.