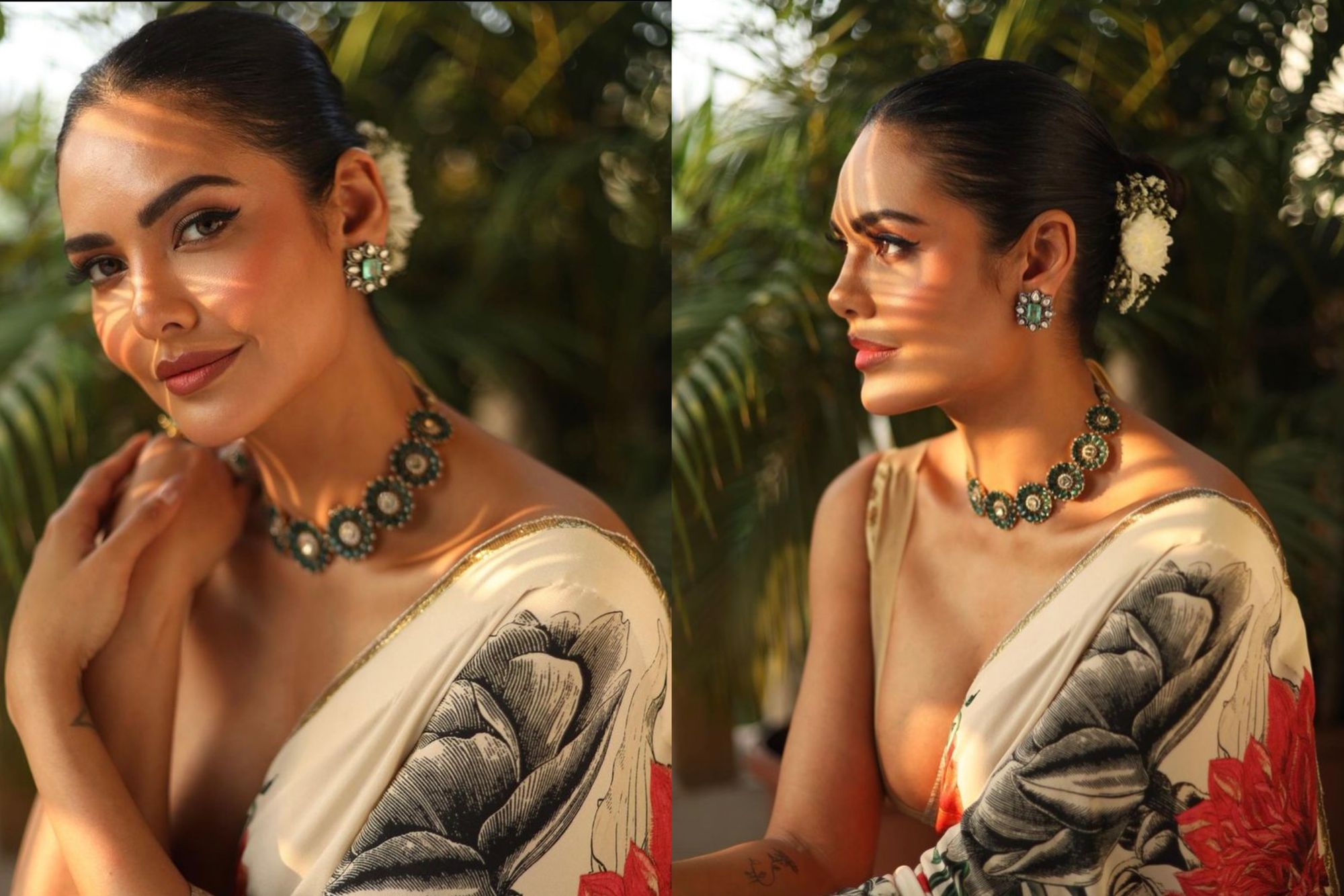 Esha Gupta needs no introduction at all, amirite? With a bunch of smashing hits under her belt, her success as an actress is hella commendable. Personally, her debut film Jannat 2 will always be my personal favourite! However, I'm not here to talk about her achievements in the film industry. Being a model too, Esha never misses the mark when it comes to trending makeup looks. We're seeing summer makeup flock on Instagram a bit too much lately. Esha made a strong case for some warm sunny makeup, and we're obsessed!
View this post on Instagram
Esha is seen flaunting her thick, bushy brows that appear oh-so-defined in this makeup look. Her eyeliner is sharp, defined eyeliner is paired with brown-toned lids that display a hint of shimmer. The coral and warm blush has got to be the star of the show, no? It practically screams summers if you ask me. Her cheekbones are subtly defined with a bronzer that elevates the entire look. While most people stray away from bold lips in the summer, Esha's brick red pout is everything!
If you're wondering how to ace this look for your next drunch with the besties, we got you!
The Base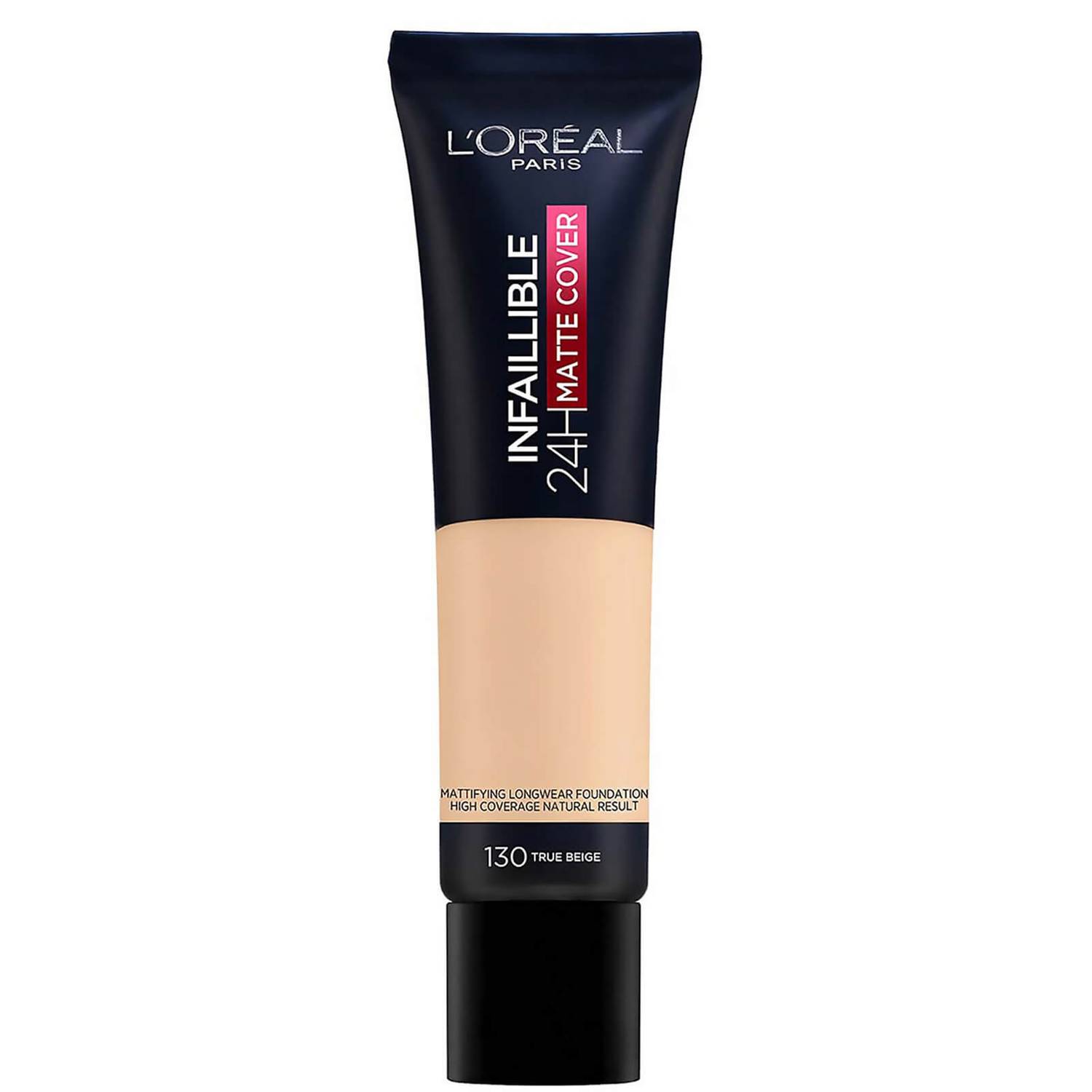 L'Oreal Paris, Infallible 24H Matte Cover Liquid Foundation
Despite it being summer, when most people tend to use sheer foundations, Esha's base is matte. However, it appears to be a breathable matte foundation. L'Oreal Paris Infallible 24H Matte Cover Liquid Foundation is the best pick. Unlike usual matte foundations that tend to form a thick film over your skin, this particular one has a skin-like finish, allowing your skin to breathe. With oil-control technology, the Infallible 24H Matte Cover Liquid Foundation ensures that your face doesn't have an oil overload.
The Brows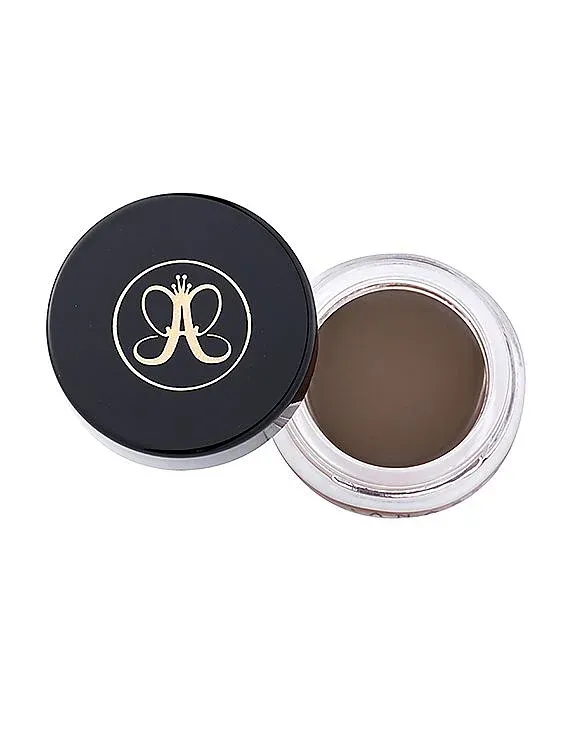 Anastasia Beverly Hills Dipbrow Pomade
Well, not all of us are blessed with beautifully bushy brows like Esha, no? That's where a brow pomade steps in! Brow products like pencils and powders often do a fabulous job at filling in your sparse brows, however, a brow pomade offers them definition and pigment. Anastasia Beverly Hills Dipbrow Pomade is a renowned favourite for the very same reason. With its intense pigment, your brows will be looking sharp and tamed in no time!
The Eyeshadow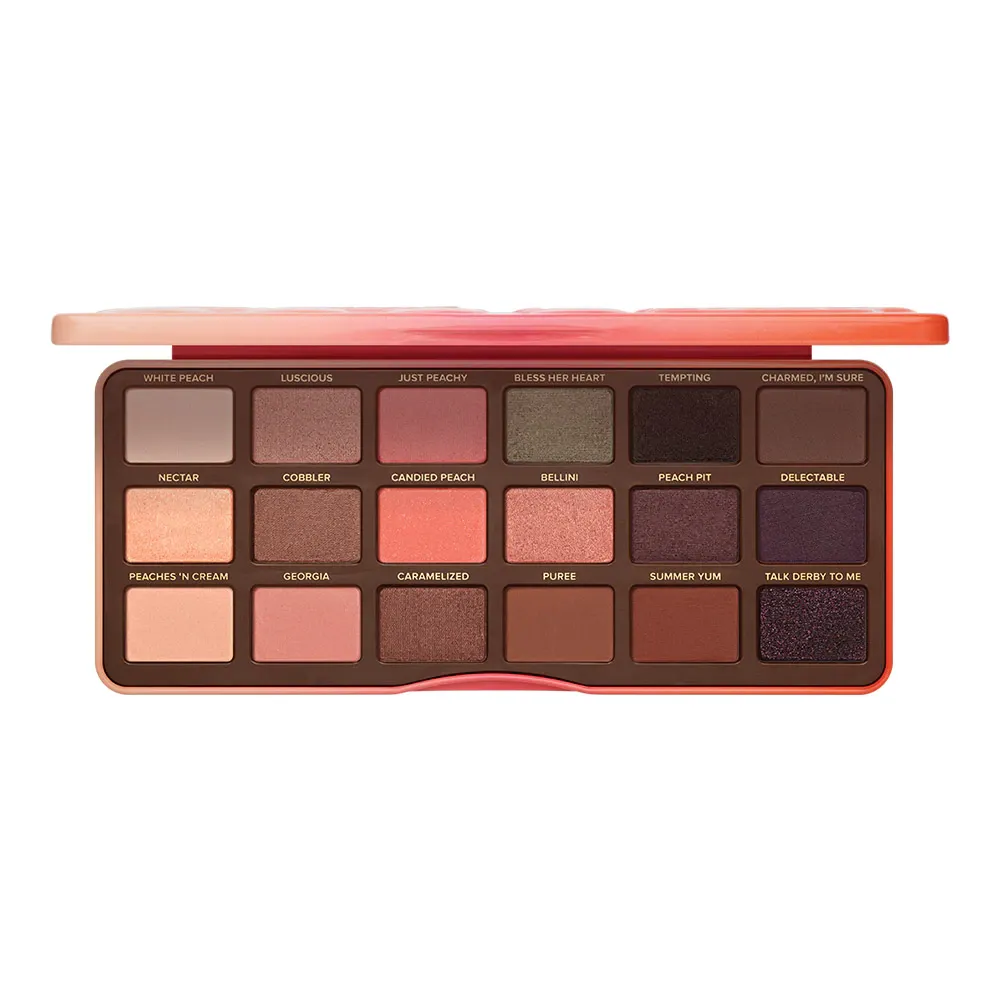 Too Faced, Sweet Peach Eye Palette
You can never go wrong with neutral and warm hues. Especially in summer! Esha's eyes have a wash of brown over them and some silver shimmer. Opt for an eyeshadow palette that has warm tones as opposed to cool ones. The Too Faced Sweet Peach Eye Palette is the only palette of neutrals you'll ever need. With an array of browns, peachy corals and pinks, it's the ultimate summer eyeshadow palette.
The Eyeliner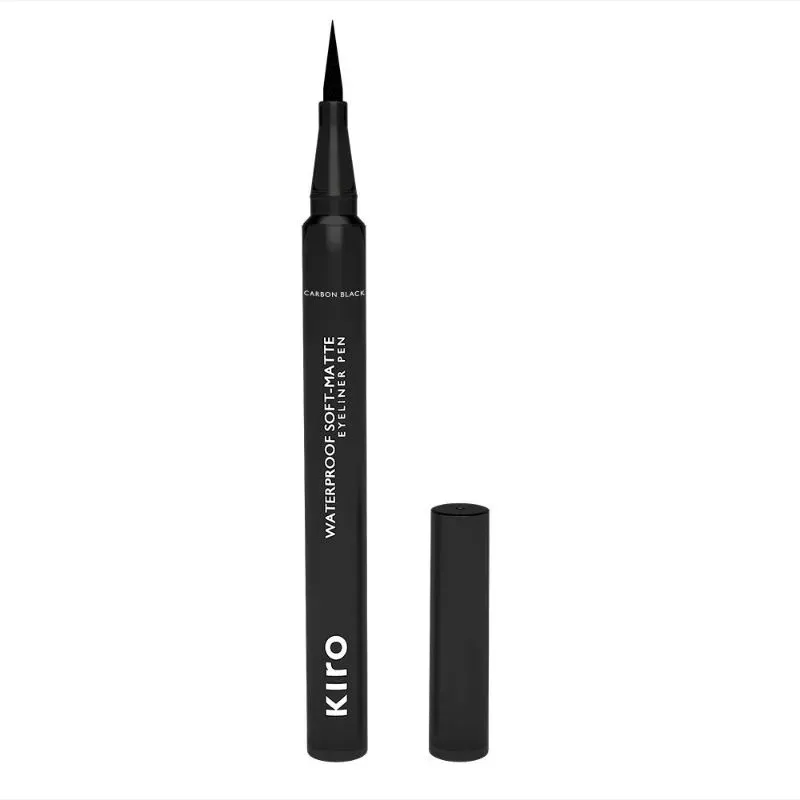 KIRO, Waterproof Soft Matte Eyeliner Pen
How could we miss that intense flick? A semi-dramatic eyeliner is probably always going to be in vogue, especially since it happens to be Esha's favourite. The key to mastering a flick like this is using a sketch pen eyeliner that allows you to control the application and elongate the wing as much as you would like. KIRO's Waterproof Soft Matte Eyeliner Pen is a great choice with its precise tip. Oh, and it refuses to budge. That's a plus one, especially in summers.
The Mascara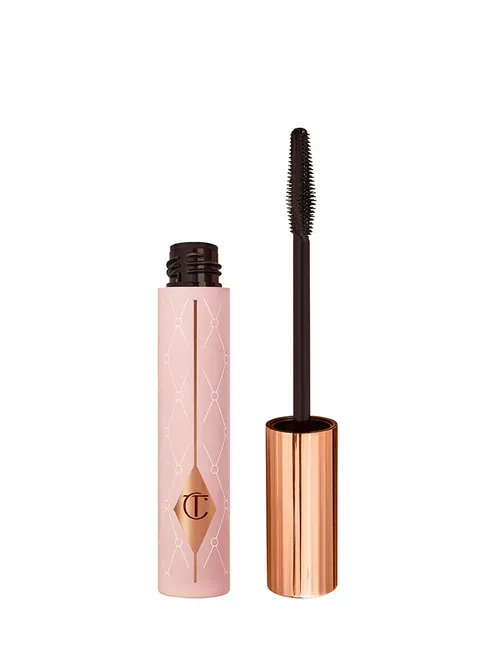 Charlotte Tilbury, Pillow Talk Push Up Lashes Mascara
Okay, on most days our B-Town beauties rely on falsies for making their lashes appear all fluttery and dreamy. And Esha seems to have done just the same! However, if you're not a falsie person like me here, a lengthening mascara is your best bet. The Charlotte Tilbury Pillow Talk Push Up Lashes Mascara offers your lashes a stunning vertical lift for 24 hours. Its diamond-shaped bristles open up your eyes by giving your lashes a push.
The Blush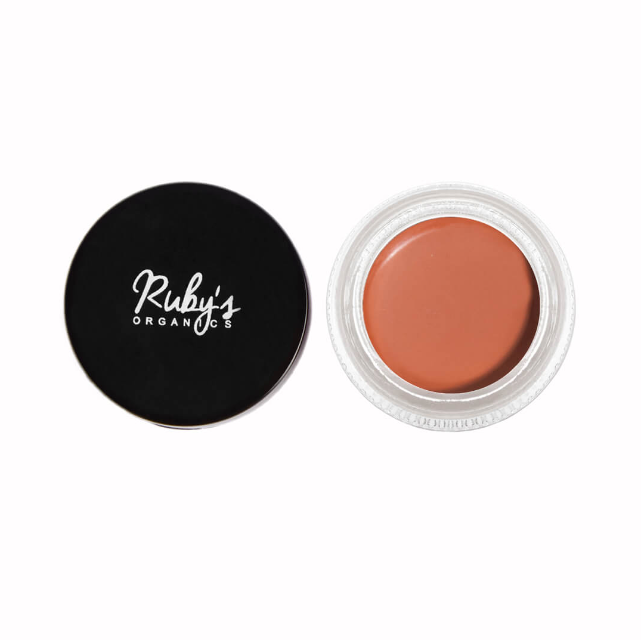 Ruby's Organics, Creme Blush in Tan
Blush has been in the beauty limelight for a while now. Easily the star of Esha Gupta's makeup look here, doesn't it just bring the entire look together by adding a pop of colour to it? The colours of blush change with the season, and summer's all about corals and peaches. The Ruby's Organics Creme Blush in Tan is a surreal summer hue that is weightless and buildable too! It blends out like a dream and is so easy to use!
The Bronzer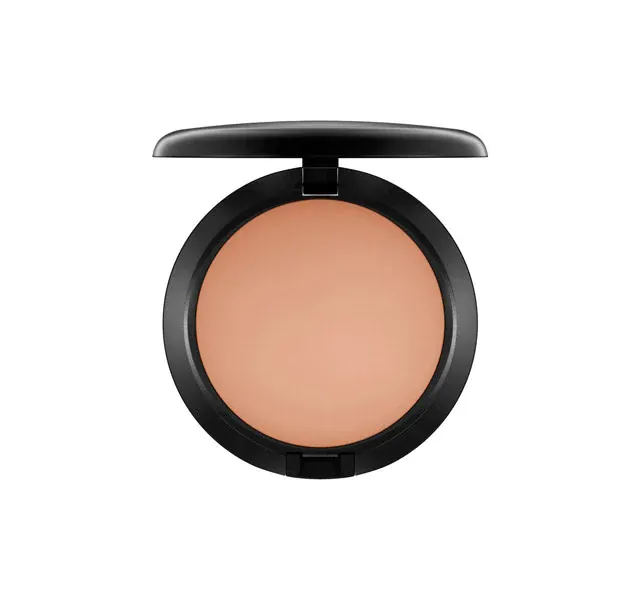 MAC Cosmetics, Bronzing Powder
As much as we adore the sculpting contour that gives us a snatched face, summers call for our bronzers to jump out into the limelight. Esha's subtle bronzer is just a perfect addition to her blush, no? The MAC Cosmetics Bronzing Powder is just the ideal hue to give your face a sun-kissed glow. Now, who doesn't love that? With light-reflecting bronze pigments, this bronzer is suitable for every Indian skin tone.
The Lipstick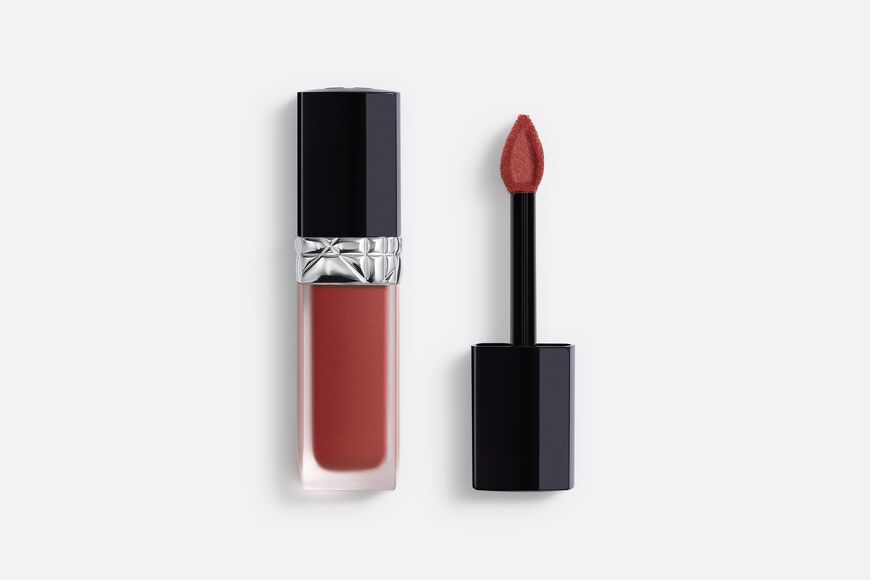 DIOR, Forever Liquid Lipstick in 820 Forever Unique
We love sticking to our neutrals on most days, amirite? Yes even in the summers when we should be out there playing around with colour. Esha is seen adorning a rather lovely brick-toned lipstick, one that I'm defo obsessed with. The DIOR Rouge DIOR Forever Liquid Lipstick in 820 Forever Unique is the liquid lipstick of your dreams. A lightweight formula that offers rich colour and doesn't sink into your lip lines, yep that had us sold!